Posted by
Kristin Tracz
on Feb 9, 2011 |
Comments Off

on Week in Washington: Registration and Scholarship Applications Now Open!
For more information, visit the Alliance for Appalachia's website or the ILoveMountains online resources for the Week in Washington. Scholarship applications due Feb 17!
From Ilovemountains.org:
Week in Washington is an annual event organized by the Alliance for Appalachia, bringing together over 100 citizens from the Appalachian Coalfields and across the nation who care deeply about mountains, clean water and social justice. During the week you will get to meet with members of Congress and their staff about ending mountaintop removal, and make many new friendships with like-minded, amazing people like you!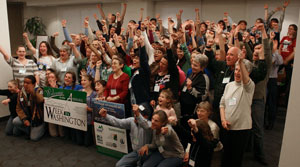 A limited number of scholarships are available to assist participants with travel and lodging needs, and some meals are provided. Please let us know if you will need assistance, especially if it will determine whether or not you can attend. The deadline to apply for a scholarship ends February 17th.
Space is limited so apply early! Registration ends Friday February 25th.
General Schedule
Saturday 4/2 – TRAVEL
Sunday 4/3 – LOBBY TRAINING
Monday 4/4 – LOBBY
Tuesday 4/5 – LOBBY
Wednesday 4/6 – LOBBY/TRAVEL
Check out last years schedule.
Learn more
Visit our Frequently Asked Questions page.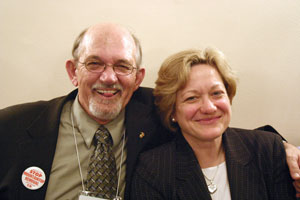 You can see more photos from 2009 in our Flickr album.
Not sure you can attend? Can't come?
No problem!
Donate here to support the 6th Annual End Mountaintop Removal Week in Washington or to sponsor an attendee scholarship.
The End Mountaintop Removal Week in Washington is produced and sponsored by the Alliance for Appalachia. Learn more about our important mission by visiting www.TheAllianceForAppalachia.org
Kristin Tracz served MACED's Research and Policy team from 2009-2012 working on clean energy policy, energy efficiency programs and the Appalachian Transition Initiative. She joined MACED after finishing her Master of Environmental Management degree at the Yale School of Forestry & Environmental Studies. She now lives and works in Washington, DC.